April 5, 2018 12:00 am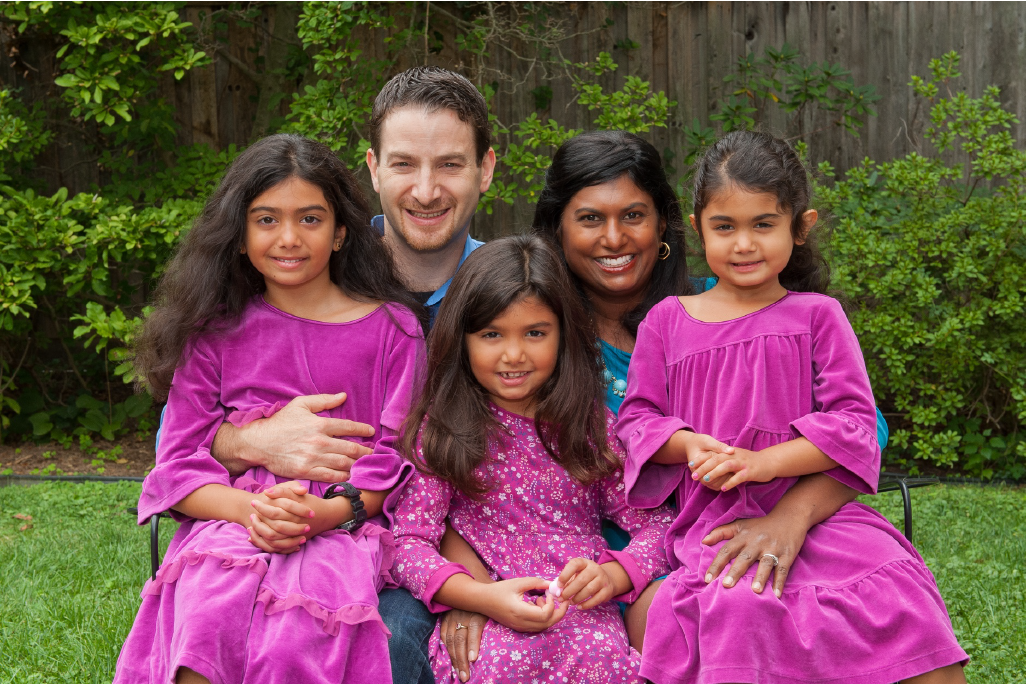 The voters in Maryland's District 18 have an opportunity to be represented in the House of Delegates by one of the most amazing men I know. Joel Rubin has nearly 20 years of experience in local leadership, political activism, and public service, and will bring a unique combination of policy know-how and real world experience to the job in Annapolis. Joel lives with his wife Nilmini and mother-in-law Mithra, and three daughters – Renuka, Araliya, and Bhavana – all of whom attend Montgomery County Public Schools
Joel currently serves on the Chevy Chase Town Council. As a Councilman Joel has led in the fight for voter enfranchisement, seeking a smart way forward for the implementation of the Purple Line, protecting the environment and combating anti-Semitism and hate incidents.
Joel has made his campaign about what he knows and the work he has done. He is committed to fighting for retirement security for all of our seniors; a transportation network that works for everyone; a clean environment we can be proud of; public schools that are world-class; and a budget that makes sense. He will be a voice in Annapolis who stands up to the hatred and bigotry that has unfortunately openly pervaded our society since the election of Donald Trump.
Joel began his career in as an Environment Education Peace Corps Volunteer. He then became a federal civil servant and a U.S. Senate aide, as well as a non-profit activist where he focused on energy, the Middle East, and national security issues. He was appointed to serve in the Obama Administration as a Deputy Assistant Secretary of State for Legislative Affairs. He's currently a visiting fellow at Carnegie Mellon University's public policy graduate school in Washington, DC; a foreign affairs consultant; was an opinion columnist for Washington Jewish Week; and a frequent progressive national security commentator on MSNBC.
Joel will fight for Education Excellence in our public education system knowing for a better future we must provide real opportunities for every student to succeed. He is a certified elementary education teacher having earned his certificate as an undergraduate at Brandeis University. Joel has proposed a financially sustainable Education Fund to address the $3 billion shortfall facing our schools. This fund would be solely dedicated to raising revenues for and making expenditures in support of education. He would raise money for it with a combination of state funding through tax revenue and courting contributions from foundations, the private sector, and local/county governments. He will work with and support teachers' unions. He will work with them to formulate an independent education budget the legislature can then use to shape the actual budget. He will fight to have the state honor its pension obligations, defend public education employees' rights to bargain collectively, and ensure that minimum wage levels are continually assessed to ensure school employees are earning what they need to stay strong. Joel is opposed to using state resources for nonpublic schools. He believes school ratings should be based upon the entirety of the school, not just academic performance, because he understands we need to support schools where there are areas for improvement, not penalize them for their difficulties.
Joel will work to protect the Environment. Among other things he wants to see the kind of investment Chevy Chase has made in solar energy and energy efficiency as part of its commitment to reducing the communities' carbon footprint duplicated across the state.
Joel supports a robust Public Transportation System.  He understands good accessible transportation is a quality of life issue affecting every Marylander. Contrary to Governor Hogan's way of doing things Joel believes in community involvement in transportation planning.
He understands how important Retirement Security is for the overall health of our economy. Joel lives with his mother-in-law, a retiree, and is fully committed to ensuring all retirees receive all the benefits they have earned. He will work to expand access to affordable in-home care options such as supporting family care-givers to avoid forcing seniors into costly nursing home care.
Joel will fight for a society that is inclusive and celebrates diversity. He comes from a family of immigrants and his wife's parents emigrated from Sri Lanka.  He supports common sense gun control including comprehensive background check legislation and strengthening state law to prohibit domestic abusers from buying a gun. He supports cracking down on straw purchasers who buy guns for people who would not pass a background check by making straw purchases a felony offense. He fully supports reinstating the ban on military-style assault weapons that have no place on our streets or in our neighborhoods.
The voters of Maryland's District 18 have the chance to elect someone who has demonstrated his commitment to public service but has also worked in the private sector. Someone who understands how to move legislation forward by working closely with other legislators and at the same time gaining support from the public.  Joel Rubin has not only talked the talk but he has walked the walk. He is the real thing and the voters in the District can do no better than electing Joel Rubin their Delegate.
---