August 14, 2018 12:00 am
Apparently there are those who believe the research being done on the LGBTQ+ travel market makes it ripe for new companies to enter the market. In 2016 it was reported by Out Now a specialist consulting firm "New research has revealed the global lesbian, gay, bisexual and transgender travel market is now worth over US$211 billion in consumer spending per year."
The new entry into the field of Gay travel is called VACAYA /vuh kai' uh/. The four founders believe they can give the LGBTQ+ community some alternatives to the options now available. Three of the four founders have spent many years working in the gay travel field and the hospitality industry.
Randle Roper, the CEO of VACAYA brings his experience as President of RSVP Vacations (the originator of the gay and lesbian cruise concept) to this new venture. Prior to working with RSVP he had leadership roles at Starwood Hotels & Resorts Worldwide, Atlantis Events, and Universal Studios. VACAYA's COO, John Finen, worked for 15+ years with Atlantis Events and RSVP Vacations as the companies' Technical Director (producing over 100 charter cruises), and has also produced events for Dave Matthews Band, New York's Lincoln Center, Columbia Artists Management, and the World Science Festival.  Patrick Gunn who is the CMO was VP of Marketing for Atlantis/RSVP, and has also worked for Disney, Yahoo!, Hewlett Packard, and Procter & Gamble. The only one of the four founders with a different background is CFO Tracy Terrill. Tracy previously worked as Chief Technology Officer for LegalZoom and served in the Obama Administration as Chief Digital Officer for the Small Business Administration.
I recently sat down with Tracy and asked him as CFO, the man who should know money, how long he thought it would take to know if their business is successful. He said because of all the various rules and regulations on the cruise and vacation resale industry, many to protect passengers, he thought it would be three to five years. He told me they launched VACAYA in May 2018 and each of the founders has invested their own money in the business. He was very excited about the tremendous response to the initial line-up of 4 unique vacations in their 2019 Inaugural Season. Their first cruise will start in New York City and guests will sail to Provincetown for Carnival on the Celebrity Summit from August 11-18. They are also offering two 7-night all-inclusive Christmas Market River Cruises in 2019. They will be on the Emerald Star-Ship; the first from Amsterdam to Nuremberg, December 5-12, and the second from Nuremberg to Budapest December 12-19. The fourth VACAYA experience is to the Mexican 5-star resort UNICO Riviera Maya, October 27 – November 2.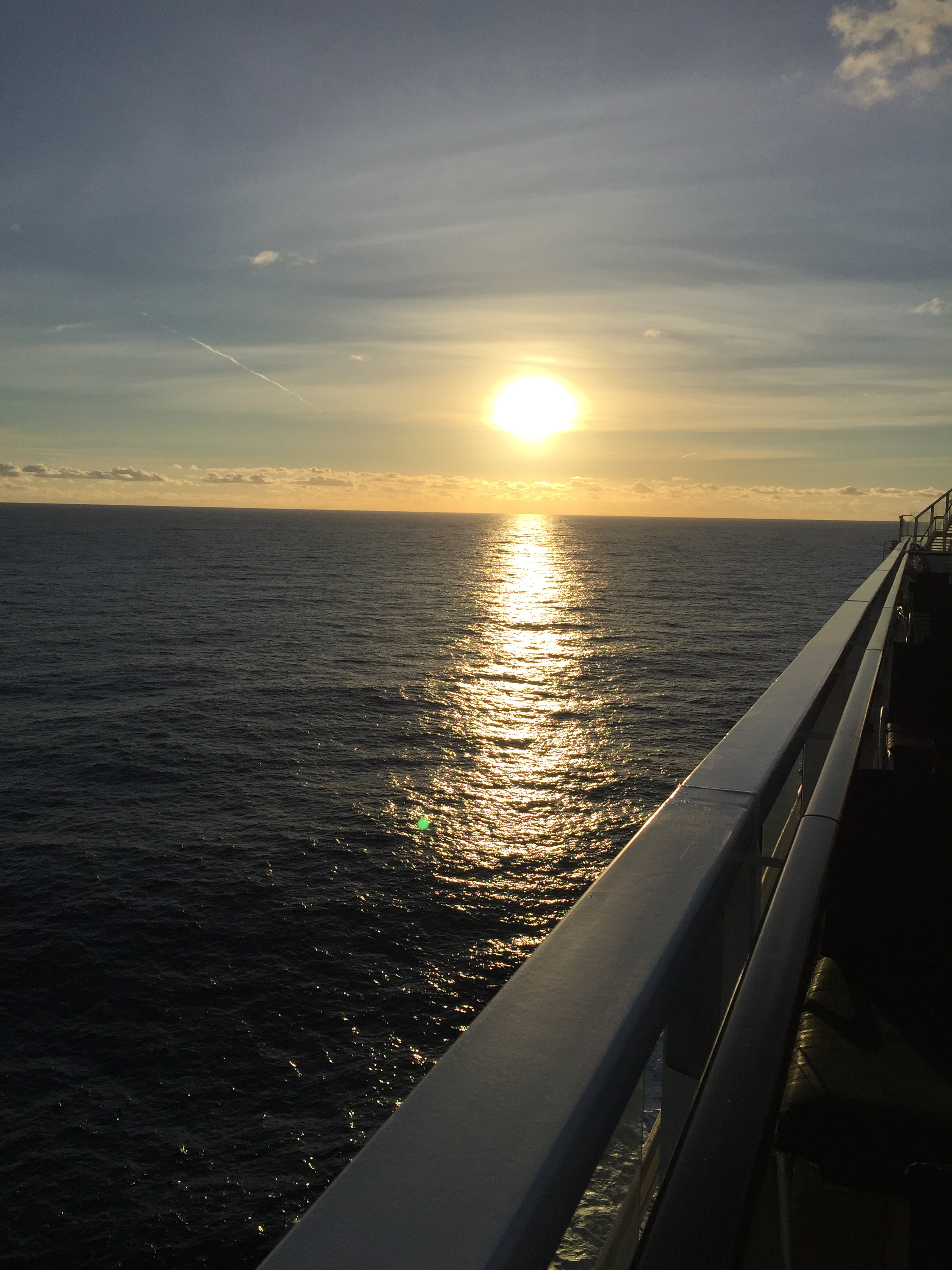 Having first met Randle Roper at D.C. Pride I asked him to respond to a series of questions including what got him to start VACAYA. He said the inspiration to start his own company began long before his roles in the full-ship/full-resort charter business and was sparked by his own vacations, where he encountered two very different experiences. The all-gay cruises he went on were liberating, empowering, and fun, but limited to a small spectrum of people but he also felt there was more to a memorable vacation for him than just parties.
I asked him what made VACAYA different from existing companies. He told me the similarities with Atlantis/RSVP end with the fact that "we're both vacation companies catering to the LGBT community. Everything else, specifically as it pertains to our maniacal guest focus, is markedly different." He went on to say "VACAYA has our own social activities, entertainment, philanthropic outreach, and parties."
Randle said he views the VACAYA experience as a vacation; giving guests the chance to share experiences with friends, yes to party, but also to explore the fascinating destinations VACAYA will sail to and the 5-star resorts they will book. He said his team, who he calls Vacayans, "will be made up of people who care, who listen, will always do the right thing, and act as our guests' travel savvy companion." He expects there will be fifteen to twenty Vacayans along on each vacation trip. After many years in the business he understands the cornerstones of a great vacation include having fun, being with and meeting new friends, adventure, and importantly clear timely communication for planning.
VACAYA vacations will fall into three categories; VACAYA BLISS which will be the large-ship cruises; VACAYA OASIS the 5-star resorts; and VACAYA LUXE which will be discovery voyages that immerse guests in the authentic flavors of the world's most exciting popular and off-the-beaten-path destinations all in first-class style and luxury. Sailing in boutique-style expedition and riverboats.
According to Randle VACAYA's goal is to give their guests the ability to actually plan their vacation. As part of the commitment to timely communication guests will know months before they set sail any party themes and entertainment. It appears travelers with VACAYA will have the tools they need to have a great time and for most people included in the concept of a good vacation is a stress-free experience. It was interesting to learn the founders of VACAYA want each of their vacation trips to include doing some good for others. They will work with non-profit groups both in the states and in the other locations they travel to give their guests a chance to do something positive for the local community. A chance to be positive representatives of the LGBTQ+ community wherever they are.
One big difference from other gay vacation companies is VACAYA has their own Online Booking Tool. Randle bragged "the first booking they had was actually done from a mobile phone. The guest set up a profile, picked his stateroom, entered his credit card info, and electronically signed off on the Terms & Conditions in about 3 minutes." Tracy added "This is different from the Atlantis/RSVP model, which requires calling in to the Sales Office during standard operating hours, speaking with a live agent, talking through the various room options to pick their stateroom, and then waiting for their confirmation email (which includes a form they have to print, sign, and fax/email back)." VACAYA guests can literally book 24/7/365 from their phone, tablet, or desktop from anywhere in the world in a matter of minutes. The fact people seemed to like this option was confirmed by how many bookings they've gotten between midnight and 4:00am. Guess people come home after a tough night and decide they need a vacation. Now of course there is a number for people to call if they have additional questions, they are able to text as well, as in today's world people like the simplicity of doing everything online.
Online Booking will also work when booking a resort trip with VACAYA. Guests can actually pick their room at the property, just like with their cruises, where booking guests pick their room from the ship's deck plans. A guest can explore a map of the resort and pick the room they want as they make their online booking. VACAYA is breaking new ground for the travel industry in this area.
Whether this new exciting venture will succeed only the future can tell. But if the commitment of the founders, along with their combined experience in the travel and hospitality field, means anything they have all the ingredients in place to make VACAYA a big new player in the LGBTQ+ travel market.
---