November 5, 2018 12:00 am
My thirteen day transatlantic cruise on the Norwegian EPIC finally begins. Having missed my Friday night flight to Barcelona because of bad weather in New York I was rebooked Saturday on KLM from Dulles to Amsterdam and on to Barcelona (with a clear view of the snow-capped Pyrenees) arriving Sunday morning to board the EPIC. Had a great couple of hours with my friend Babak in Barcelona.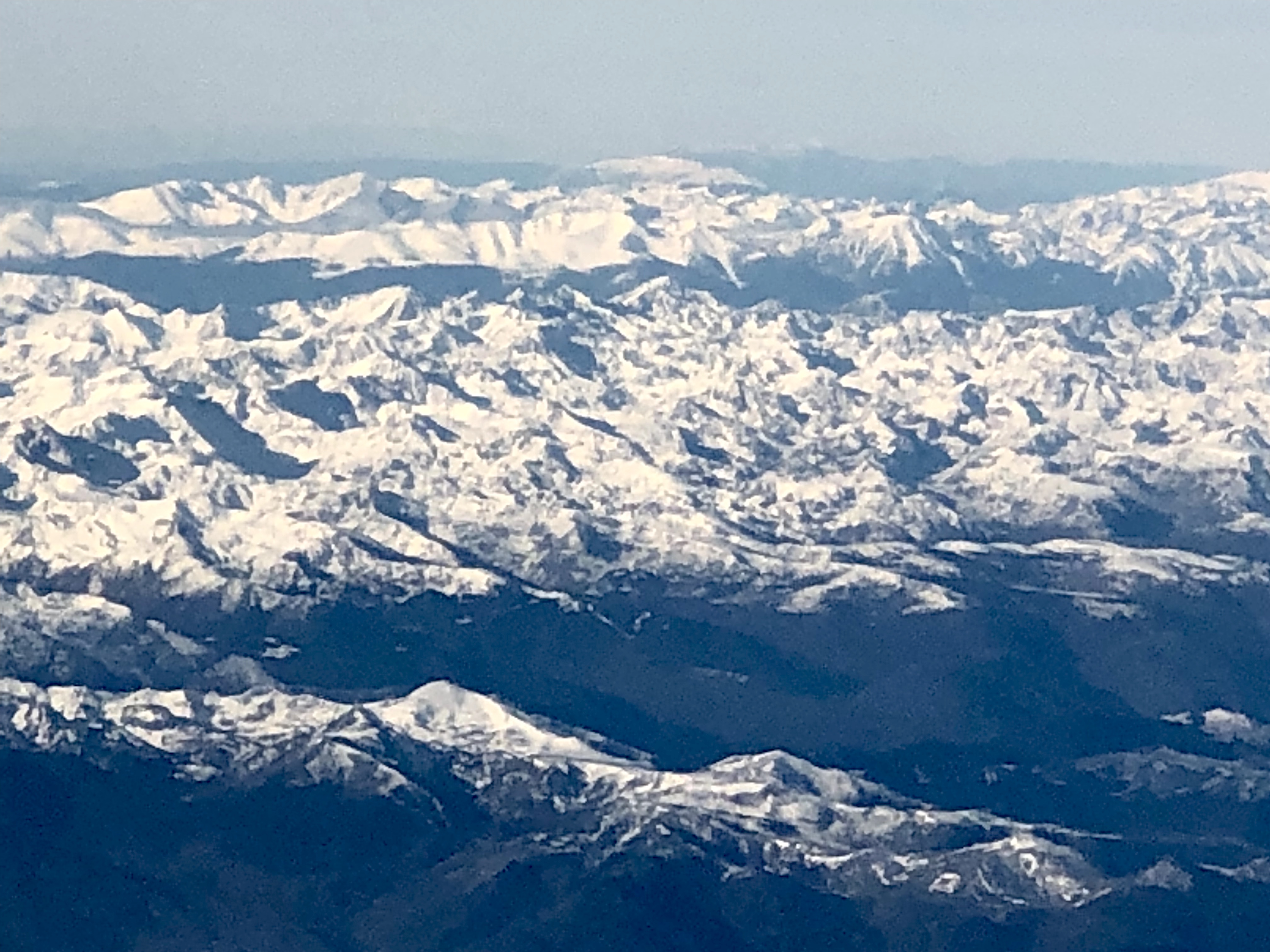 The EPIC is a huge ship and I will give details in future blogs. Compliments well deserved on a great check in of over 4,000 passengers. However when it was my turn at the counter the agent said I would have to follow her to another desk and her lack of English fluency led me to believe there was a problem with my reservation. Instead it turned out she wanted me to wait a few minutes for the Hotel Director, Nelson Martins, and his Secretary, Vina Alvarado, who were coming down to welcome me on board. That was incredibly nice of them and Nelson and I will get more time to chat during our days at sea. Vina escorted me to my stateroom and then gave me a short tour of the ship and promised a back of the house tour in the coming days.
It is only natural I compare the EPIC to my recent experience on the incredible new Norwegian Bliss on which I sailed for its inaugural cruise through the Panama Canal last May. The EPIC had its inaugural cruise in June of 2010 and clearly Norwegian has learned a lot about stateroom design since then. After spending about fifteen minutes in the room what came to mind was something someone previously wrote and which I agree with totally. "Norwegian Epic has the worst stateroom design ever. Norwegian boasted "a unique bathroom treatment where every area is separate, including the shower and a modern vanity sink. The walls are curved to create a modern and chic living experience. "In fact, the bathroom treatments are only semi-private and not soundproof at all. The toilet and the shower are only separated from the main room by partially closed frosted glass panels. Anyone inside either "facility" becomes a blurry image with little left to the imagination. To top it off, they are each located on either side of the front door, so if your room steward walks in at the wrong time someone could get an eyeful. The "vanity sink" is a high-capacity faucet directly above a rounded bowl. Like a recurring gag in a Marx Brothers movie, turning on the water often leads to mopping the floor with a bath towel followed by changing your shirt. If you are lucky, you'll avoid soaking your vanity bed. The light switch for the sink area was on the wall under the counter; I had to call reception to help me find it, and when I got down on all fours I still couldn't see it." I was lucky and some of these issues didn't impact me as I had the room to myself but the bed is noticeably shorter than normal.
My stateroom steward came to deliver my suitcase and introduced himself and told me he was from the Philippines. He showed me a closet I hadn't found which held the hangers I was looking for and pointed out the hidden bath towels, that undershelf light switch and the hidden outlets. He said he would bring two extra throw pillows I could use when sitting at my computer as on the Bliss there is no chair in the room only a hassock so I am using a chair from the balcony. He had the warmth and charm of every crew member I had ever met on Norwegian.
I then walked around the ship on my own and was duly impressed by the variety of bars and restaurants and outdoor activities and spaces available. The various entertainment facilities including the big theater looked great and again the warmth and helpfulness of every member of the crew I encountered on my explorations is wonderful. I found the gym, important to me, but a little bit of a disappointment. They had only one upright bicycle, it was broken, and was told two others are being used for some game in the Atrium. That makes no sense when they could easily have taken one of the seven recumbent bikes. Hopefully tomorrow that will be straightened out. They do have a yoga room and an impressive spin class room.
By this time it was nearly 6:00pm and there were sail-away parties including one on the pool deck where the bartenders were already working double time as the EPIC left the port. Not being a big drinker I had decided to wait to start until the LGBTQ+ welcome party scheduled for 8:00pm in the Bliss bar according to the ship's daily schedule handed me upon boarding. Arriving there at 8:15 the place was already packed and crew were lined up at the door welcoming each guest with a smile; the music was good and there was a table set with hors d'oeuvres.  The bartenders were working hard and there must have been over 250 people already there, men and women from around the world. I saw friends from previous cruises and met many new ones. Many members of the cast from Priscilla, one of the shows onboard, were there and many of them ended up entertaining us when after a couple of hours Karaoke began. Can't wait to see the show later in the week.
Next thing I knew it was nearly 11:00pm and having been up for 36 hours, since I can never sleep on a plane, headed to my room for a decent night sleep. Made one quick stop at the Garden Café for a slice of really good pizza. The bed had been turned down and the first of what I know will be many towel animals was on my bed. Before going to sleep I placed my breakfast request on the doorknob outside my room to be delivered at 7:00am so I would have my coffee and juice as I watched the sunrise. A good start to what will be an EPIC vacation.
---
Tags: Barcelona, Cruising, LGBT, Norwegian EPIC